Fantasy football is a pastime enjoyed by millions of people worldwide. Many players don't understand the difference between a PPR league and a standard league in terms of scoring and draft strategy. Here are some tips to ensure you take home the trophy in your next PPR fantasy football league.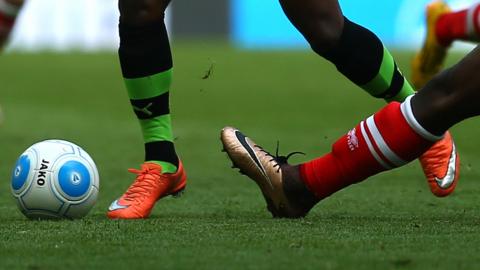 PPR stands for point per reception. Each time a player catches a pass they score one point. (In standard PPR leagues)
Look up PPR player rankings before the draft. Many fantasy football websites have player rankings for both PPR and non PPR leagues. Compare PPR rankings to non PPR rankings in order to find players which have more PPR value, and where they are likely to be drafted.
Target players who receive a lot of targets and receptions. In PPR leagues players who receive a lot passes and rack up a lot of yards have the most value, while value is based solely on yardage in non PPR leagues.
Take into considerations touchdowns, yardage totals, and receptions when drafting players. Since PPR leagues have an additional way players can score points as compared to standard leagues, use all three statistics when targeting players.
Target players who receive a lot of passes. This includes players who don't rack up a lot of yardage. Players who average 6-8 receptions per game will oftentimes score double digit points even if they don't get a lot of yards or score a lot of touchdowns. Target these players early and often.
A good example of this type of player is Wes Welker, who routinely catches 6 passes per game for around 50 yards. That is an average of 11 points per game (Standard scoring) not including touchdowns. This makes for a decent WR2 or bench player.
A fantasy football team stacked with players who average a lot of receptions will score higher on average than a team built on yardage totals and touchdowns alone.
Target running backs early in the draft. Running backs have much more value in PPR leagues than in non PPR due to the fact that they score additional points for receptions. A premiere PPR running back can score double digit points for both his running stats and receiving stats. Running backs who can gain a lot of yardage through both the air and ground are the most valuable PPR fantasy players available. Target these running backs in the first few rounds.
High end running backs and wide receivers have more value than high end quarterbacks in standard PPR leagues. Draft accordingly.